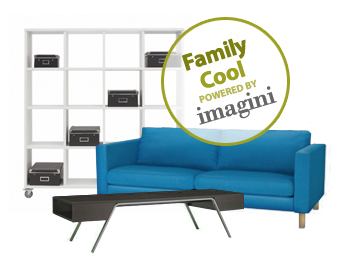 呵呵,珊卓的測驗很有趣,剛剛也來做了一下,結果我測出來是Family Cool說~
感覺比較接近極簡風,不得不說這測驗蠻準的喔!


當初家裡在裝潢跟選家具的時候,我也是都選比較簡單的設計(梳妝台卻訂作了安娜蘇風格
)
像Armani Casa那種徹底的極簡風雖然覺得美到極點,卻感覺實際上住起來會不太舒服,
所以比較喜歡簡單不繁複,但又舒適的感覺,帶一點日本味禪風我也蠻喜歡的。
而且我發現我真的很喜歡陽光,照片中只要有採光很好加上明亮淺色系列我也都非常愛~

喜歡的人也可以來測一下囉:
http://mydeco.com/imagini/test


同場加映: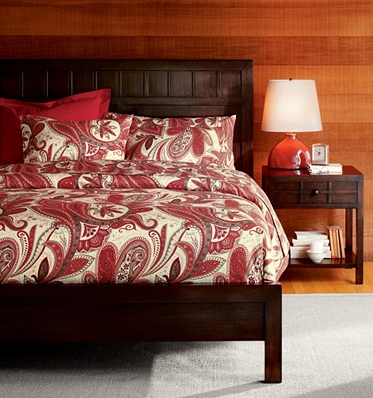 以前住美國的時候我很喜歡Crate and Barrel這個牌子的風格,不過這個牌子的傢俱也不便宜,
所以我們只能買一些漂亮的杯盤碗來過過癮,並且用了兩年都還很完美無缺,可見品質還不錯,
如果有機會去美國的話可以考慮買這個牌子的東西囉!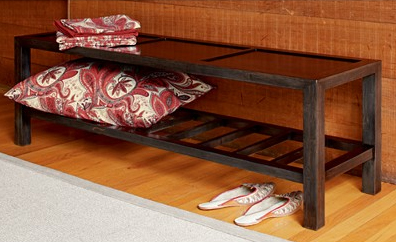 Crate and Barrel 官方網站



My Full Report:

FAMILY COOL
The clean, sharp lines and attention to detail that characterise minimalism are a challenge when you've got a family growing up around you. Chances are, perhaps, you leave the kids to deal with their rooms and concentrate time, effort and budget on spaces that have the most impact.

Living Room
Your living room is free from clutter and fuss. In the minimalist living room, what's been left out is as important as what's been included. You've fallen in love with a style of almost Zen clarity, purity and orderliness that for most people (and most lifestyles) involves too many sacrifices, though not for you. Carefully chosen items of furniture orchestrate the space, for this is a symphony of simplicity and restraint. Modern -- if not exclusively minimal -- accessories need to be carefully chosen: every item commands attention. Rich, bright colours create a room with drama and impact, while glamorous prints and patterns are fun and stylish. Curled up on the sofa with a good book, your living room's the perfect place for some "me-time".

Bedroom
It's a man's world in the master bedroom. Sleep is fundamentally important to our well being. In busy towns and cities, noise can often hamper a good night's sleep. Soft furnishings really do absorb sound, and touch is such an important sense in the bedroom, from crisp, linen sheets to wool or even sheepskin underfoot. You have quite a masculine - some might say hard - style in your bedroom, using a palette of beautifully muted colours to create the perfect retreat from daily stresses and strains.

Dining Room
You're a clean slate waiting for a dash of spice. When eating in a separate area to the rest of the home, the dining room needs to be relaxed and inviting as you will no doubt have to move your guests from either the kitchen or living room at some point. Start with the table and seating and think about softening the overall look with cushions and curtains and adding colour with glass and tableware. When it comes to entertaining, you like quite simple (some might say 'peasant') food with big, robust flavours.

Home Office
You have a place for everything and everything has its place. You've probably got other things on your mind right now, but creating a dedicated space where you can work from home - and keep in touch by email - really does make sense. The modernist adage that form should follow function is nowhere better demonstrated than in the home office: keep things simple and add your own sense of style by using a splash of colour or a single, well-chosen decorative piece.

Conclusion
By carefully orchestrating family life around different activities and rooms, you achieve a rare balance between aesthetic wants and practical needs.